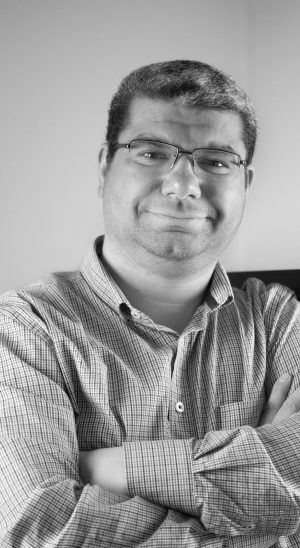 I'm MA Design Programme Leader at the School of Design , University of Leeds, and a book author with more than nine years of academic teaching and supervising students at undergraduate, postgraduate, and postgraduate research (PhD) levels. I contributed to developing several design programmes at three universities: The American University in Cairo, Northumbria University and Wrexham Glyndwr University. These programmes included Graphic Design, Design Management and Luxury Brand Management.
I hold a PhD in Design from Northumbria University, focusing on the role of design thinking in improving patient adherence to self-administered treatment health technology. As a result of this research, I developed the Adherence Canvas, a tool for companies to measure the consideration of adherence during the product development process. Also, I hold a MA in Design Management with Distinction from Staffordshire University. My dissertation focused on identifying the barriers facing SMEs working in Egypt's creative sector. My teaching involves a wide range of design subjects, including graphic design, digital design, design thinking, UX/UI design, design management, design process, design strategy, design innovation, and branding. My teaching philosophy is based on a reflective practice approach informed by search-led teaching and teaching-led research strategies.
My current research focuses on design for health and how to implement it to empower patients and improve their experience. In particular, my research focuses on improving patient adherence, self-administered health technology, and evidence-based design. I've worked with several organisations and companies, including but not limited to the NHS, BCUHB (NHS North Wales), NIHR, AHSN, and CPI. I'm a published author of several digital design and technology books for many publishers, such as John Wiley, Taylor and Francis, and Elsevier. My books and article were translated into several languages. Also, I'm the founder of Designorate.com, a website to teach design and design thinking tools for innovation.
Before joining academia, I had 20 years of experience in the design industry, working on several design projects with a client portfolio including the UN, World Bank, Middle Eastern governments and universities. For several years, I worked closely with Adobe as Adobe Educational Leader, working to improve creative education through technology. I have also been a jury board member in several international design competitions, including the A' Design Award, Poster for Tomorrow and Adobe Design Achievement Award (ADAA).
Schools in 2 Universities
Schools in 2 Universities
Academic & Management Experience
Design for Healthcare
100%
Digital Design (Adobe Products)
100%
For updated new articles, visit my website: Designorate.com
Elmansy, R.

(2015). Barriers Facing Design and Creativity in Middle East SMEs.

Design Management Review

. 26 (4) p.16.

Elmansy, R.

(2015) Designing the 3D-Printed Prosthetic Hand.

Design Management Review

. 26 (1).

Elmansy, R. (2021). What are the principles of Good Digital Health Design?. Designorate. Access from:

 

https://www.designorate.com/principles-of-good-digital-health-design/. [Accessed on: 1st April, 2021]
Elmansy, R. (2021). What Are The Barriers to Medical Technology Innovation?. Designorate. Access from: https://www.designorate.com/barriers-to-medical-technology-innovation/. [Accessed on: 1st April, 2021]
Elmansy, R. (2021). Tips to Achieve Patient-Centred Health Technology. Designorate. Access from: https://www.designorate.com/tips-to-achieve-patient-centred-health-technology/. [Accessed on: 1st April, 2021]
Elmansy, R. (2021). Four Reasons to Expand Mobile Technology Usage in Medical Innovation. Designorate. Access from: https://www.designorate.com/mobile-technology-in-medical-innovation/. [Accessed on: 1st April, 2021]
Elmansy, R.

(2014)

Taking A Closer Look At Arabic Calligraphy

. [Online] Available from: 

http://bit.ly/2eXRe3c

. [Accessed: October 2016]

Elmansy, R.

(2016)

How to Use Task Analysis Grid in Service Design

. [Online] Available from: 

http://bit.ly/2eXVXlr

. [Accessed: October 2016]

Elmansy, R.

(2015)

Why Design Education in the Middle East Doesn't Meet the Market Needs

. [Online] Available from: 

http://bit.ly/2dXuZaQ

. [Accessed: October 2016]

Elmansy, R.

(2015)

The Open Innovation Model's role in Fueling Creativity

. [Online] Available from: 

http://bit.ly/2eSJsJO

.  [Accessed: October 2016]

Elmansy, R.

(2015)

Leading Economy Through Design: Applying National Design Policies

. [Online] Available from: 

http://bit.ly/2elpOmh

. [Accessed: October 2016]

Elmansy, R.

(2015)

How Design Contributes to Strategic Thinking Inside the Organization

. [Online] Available from: 

http://bit.ly/2dXzFxm

. [Accessed: October 2016