Brief History of the Adherence Canvas.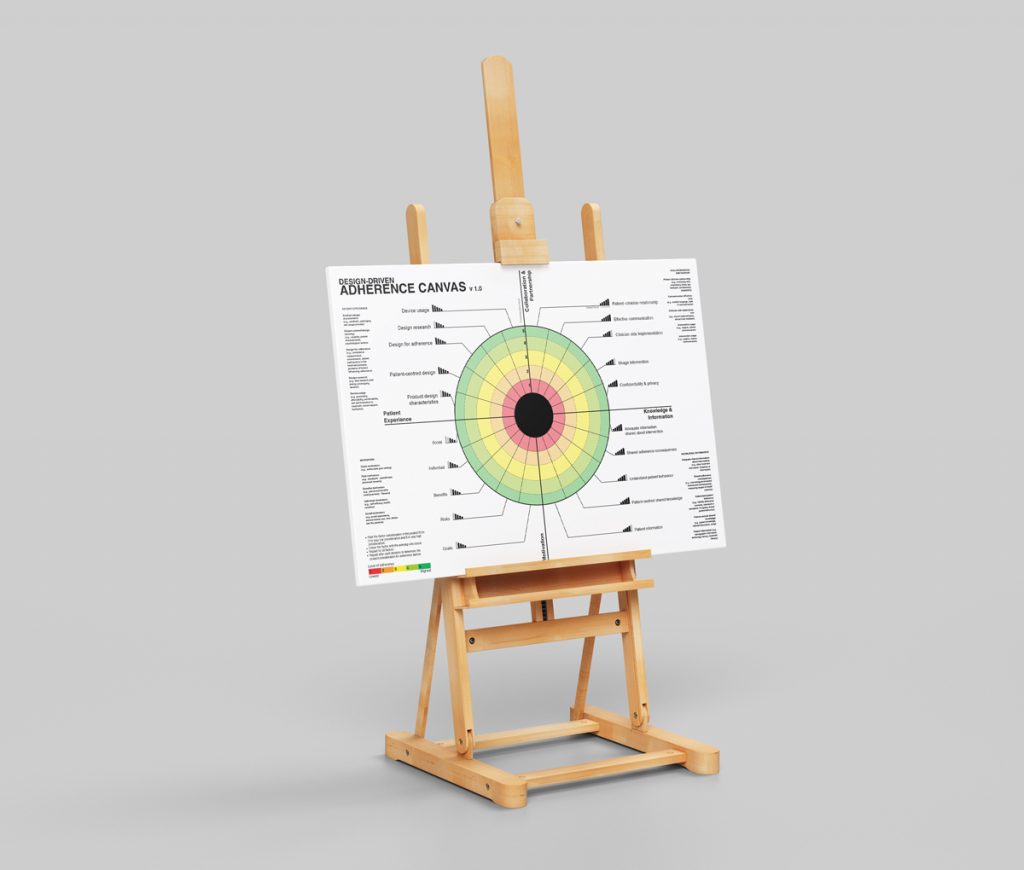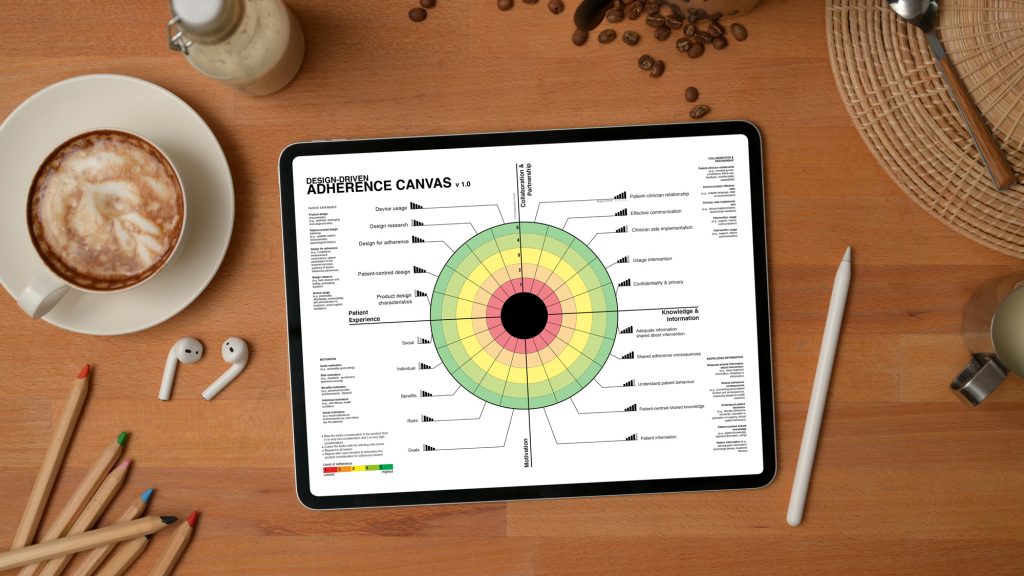 The Adherence Canvas is a tool to guide, evaluate and measure the consideration of adherence in health tech solutions design process, especially patient self-administering. It uses an Adherence Framework designed to focus on the design of health tech and other adherence factors. 
The Adherence Canvas can be used as an evidence-based design tool to improve adherence and encourage behaviour change.
The Adherence Canvas is part of Rafiq Elmansy's PhD research at the School of Design, Northumbria University, Newcastle. The PhD researched the Role of Design Thinking in Improving Adherence in Self-Administered Treatment Technology in 2021. 
The Canvas model is continuous research to improve patient adherence. Use the form below to tell us about your practice using the Adherence Canvas (Download) and become a research collaborator as a case study or anonymous data.
The research is supervised by Dr Stuart English (1st supervisor) and Prof Gilbert Cockton (2nd supervisor).
Subscribe my YouTube channel for tutorials and resources.
The Adherence Canvas is a tool to guide and measure the consideration of adherence in health tech and drive behaviour change.
The benefits of using the Adherence Canvas extend toward your company, patients, and the healthcare system.
Lack of Adherence to Treatment
Lack of adherence ranges between 20% to 30% in regular treatments and increases to 50% to 60% in chronic diseases.
for non-urgent hospital treatment
The average waiting time for non-urgent (but essential) hospital treatment in 2019.
Target to Treat Cancer was not Met
Based on the Heart Foundation report in 2019, the target for treating cancer patients within 62 days of urgent GP referral has not been reached for over 5 years.
What Firms and Experts Say
Academics and practitioners give their opinion about the Adherence Canvas
The success of self-administered treatment depends not only on the effectiveness of the scientific intervention but also on the patient's willingness to follow a certain pattern of behaviour. Managing this behaviour is a challenge because of the diversity of factors that influence people's lives. The adherence canvas is the result of a three-year research programme at Northumbria University, it provides a framework for the consideration of adherence factors in the design of patient-administered health treatments.
The adherence Canvas is a fantastic tool we used to identify some key and often overlooked areas within product development. Although not strictly developed for a project such as ours, once used it allowed us to implement features which went on to see lots of positive feedback from advisors and stakeholders.
Using the Adherence Canvas provided necessary insights our team needed to progress with our project further. It highlighted important areas of certain aspects in our design practice and business models that proved to be beneficial to our project's final approach.
Do you have any questions about the Adherence Canvas and how it is used? Do you have a comment,
or would you like to collaborate with us? Please use the form below to get in touch.